A very short entry, mostly photos, of our trip from Budapest to Sofia… we slept through the night to the rhythmic clackety-clack of the train, a great sensation. It was very hot so we kept the windows open, amplifying the sound but cooling us down. By morning we were well into Serbia, and stopped at the Belgrade station for about 45 minutes before continuing on east/southeast. Here are pictures of the trip during the day yesterday: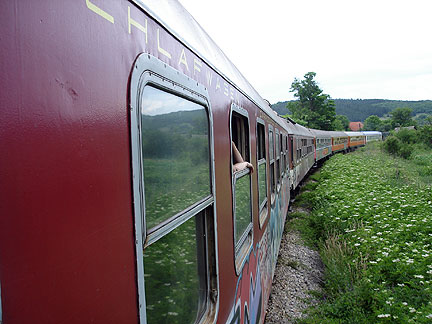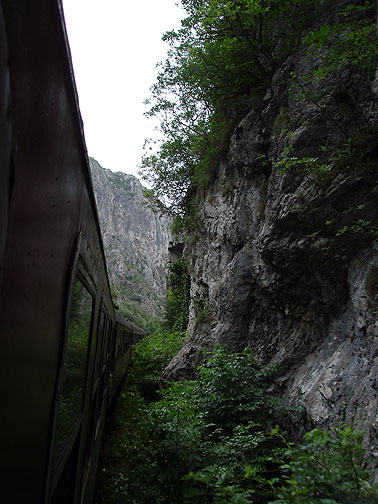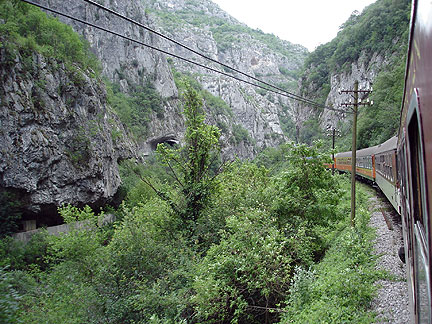 Lots of time for socializing and hanging out on the train, one of its best features… Here's Tina explaining to me her project on the RAF, a comparative history of how the hard left of the 70s is presented in various media forms… gonna be great!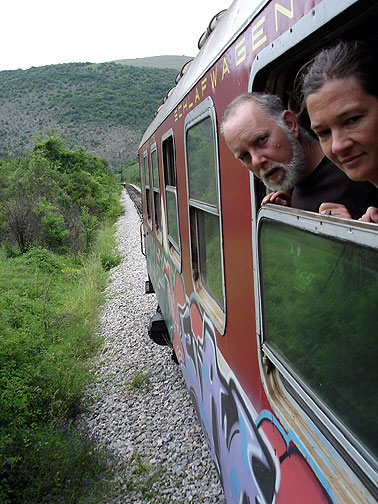 I particularly love passing through small town stations in Serbia. Here's a shot of a train approaching the next platform, an old man making his way across the tracks to get on board with the rest of the waiting passengers: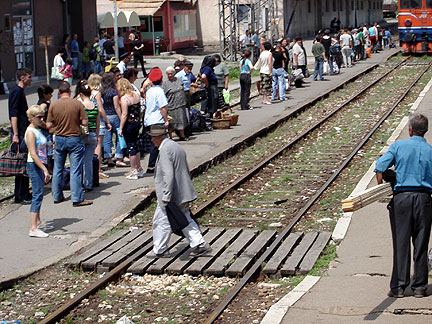 Eastern Serbia and western Bulgaria are surprisingly prosperous to my eye. Mostly agricultural, and some times very modern looking. We sped along (or dawdled along actually) next to some modern freeways a few times too. But in the old eastern bloc, one passes abandoned industrial factories all the time. If you're a fan of rust belt aesthetics, this is a great trip!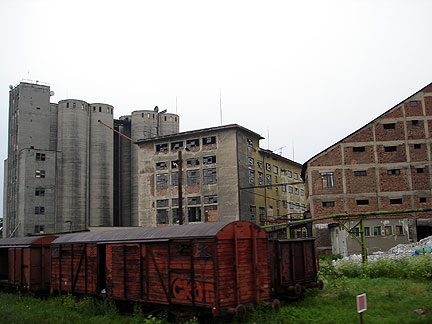 OK, today we explore Sofia before getting on the train tonight to Istanbul… That's going to be amazing!